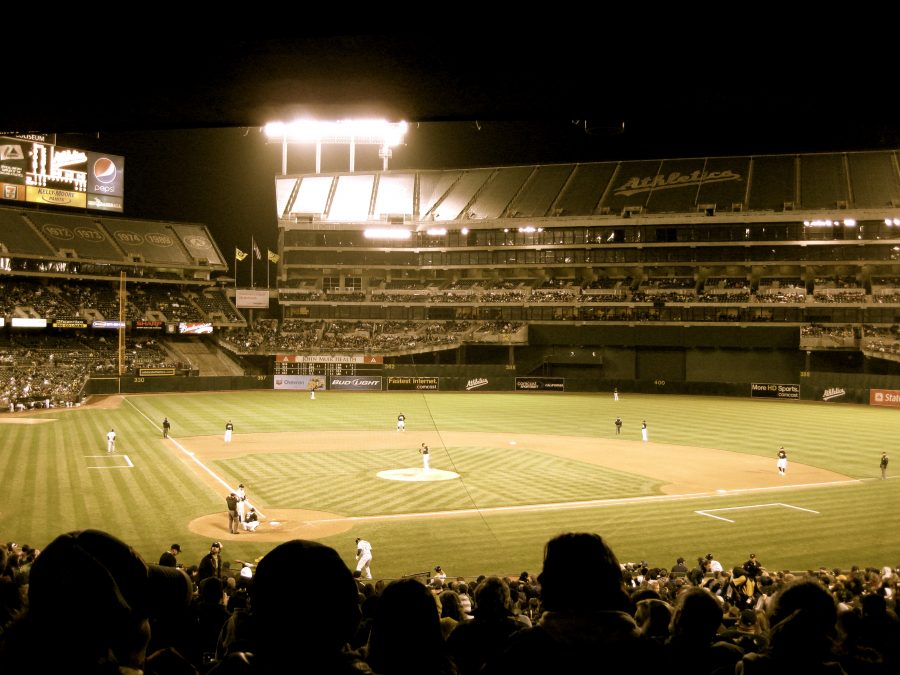 Winning a fantasy league is not about having the most big name players on your roster, names don't score points. It is about getting the best production out of your players and efficient drafting. A well drafted team starts from the ground up. Even though you start off by drafting the best overall players early on, these aren't the guys who make or break us come playoff time. Every roster will be filled with two or three top end guys, but not every team will strike gold when it comes to their late round selections.
Sleepers
What they're not: Sleepers aren't players that no one has heard of who might provide some help throughout the season.
What they are: Sleepers are the ones who produce far more than where they were drafted, and in hindsight we realize just how talented they are. Oftentimes it can be a young breakout candidate or pitcher coming back from an injury who seem to have been forgotten. Whatever the scenario may be, these guys are the unsung heroes of hundreds of championship teams.
My top 10 list of sleepers to look for later in the draft
1. Brent Morel, 3B Chicago White Sox- Morel will be Chicago's regular third baseman. He played quite a lot toward the end of last season and showed he can handle the big leagues at age 23. In 21 games in 2010 he flashed a little power with three home runs. He was a career .305 hitter in the minors with double digit home run power in his earlier levels, so that might not translate over to the big leagues, but he hits in a friendly park with a stacked lineup around him so he will score his fair share of runs and contribute enough to be relevant in a deep league at your 3B or 1B/3B slot.
2. J.P. Arencibia, C Toronto Blue Jays- This backstop has serious power! He hit more home runs the higher up the minor league ladder he climbed. In his major league debut last season he homered twice showing that his power will translate to the major leagues. His average won't be anything to write home about, but it will be enough if his power keeps coming through. I'm thinking top 5 catcher potential.
3. Joe Nathan, RP Minnesota Twins- I know what you're thinking. I might be crazy to think the most dominant closer of the 2000's is sleeper-worthy but hear me out. Matt Capps is still around as insurance if Nathan fails. In fact, most believe that Nathan won't even see the ninth much this year after coming back from Tommy John Surgery, but he probably will be the closer as early as late April. Capps did well last season, but is not as trustworthy as Nathan. Nathan might not necessarily be a sleeper, but don't forget about him, he has top 3 closer potential.
4. Travis Snider, OF Toronto Blue Jays- The Blue Jays have power on top of power. Between Jose Bautista, Adam Lind, Aaron Hill, and now Juan Rivera, people forget about the 23-year old wonder boy named Travis Snider. This former first round pick and top prospect was rushed to the majors after showing legitimate power in the low level minor leagues. He's been injured too often to contribute much so far in his young career which is why he is being forgotten in most drafts this year. If he's healthy, I'm seeing a very late round 25 HR/85 RBI guy with a live-able batting average.
5. Josh Outman, SP Oakland Athletics- He came over to Oakland from Philadelphia in the Joe Blanton trade. In 2009 he started 12 games and pitched very well. His ERA will be in the mid-3's and his strikeout total should be very welcomed for a fifth starter if he wins the job for the A's. Pitchers who come right back from this surgery tend to do extremely well and he already has proven that. In the 2010 instructional fall league he pitched like he never missed a beat. Oakland also has a very friendly park for pitchers and it should be a great home for Outman in the 2011 season.
6. Ryan Raburn, OF Detroit Tigers- In back to back seasons for Detroit, Raburn has hit double digit home runs while being a solid run producer in a part time role. With the departure of Johnny Damon there is an OF spot available for Raburn to snag. He is in his prime, he hits a very good average, doesn't strike out a lot, and – get this – he hits well off both left-handed pitchers as well as right-handed pitchers. He has an added bonus because last season he played second base some and, depending on your league, he might qualify at that position.
7. Cliff Pennington, SS Oakland Athletics- Most people don't know who Pennington is because he plays on the punch-less A's. He recently had shoulder issues but expects to be fully ready for spring training. Besides that, his legs are really his greatest asset. The 26 year old former first round pick has the pedigree to succeed and will be playing for a future job with the A's top prospect Grant Green looming. The number 12 SS on ESPN.com's player rater had a decent average to go with minimal power numbers, but his 29 steals were good for twelfth overall in the A.L. and second for shortstops. If he could push that number a little higher he would definitely crack the top ten.
8. Pat Burrell, OF San Francisco Giants- Most don't know that Burrell finished the season with 20 homers, but he did. After being dumped by the Rays early on, he was given a shot to play with the Giants and they seemed to catch lightning in a bottle. I believe he still has what it takes to hit the ball out of the park. In deep leagues look for him to fulfill that last OF slot with 20-25 bombs. If you can live with a poor average you'll be rewarded in the power department.
9. Reid Brignac, SS Tampa Bay Rays- This is my favorite sleeper selection partly because I've been sitting on him in a deep keeper league for a season and a half, and partly because I'm more confident he'll succeed than any of my other choices. He is a great ball player and he's getting the starting gig in Tampa Bay. He doesn't do anything exceptionally well, but he'll do everything. In 301 at bats last season he managed to hit 8 HR's to go with 45 RBI's. He won't be as bad in the average department as his .256 BA dictates and he'll steal a base here and there. Expect double digit homers and steals and a solid average. Brignac will bring smiles to all the faces of those who snag him in the late rounds.
10. Kila Ka'aihue, 1B Kansas City Royals- "Who?" you're probably asking. Two years ago I didn't know who he was either until I watched a profile of players poised for MLB breakouts and this guy came up. He's a 6' 4", 235-pound first baseman with serious power. He has always shown his power stroke throughout the minors but hasn't been given enough of a chance in the majors. But he's been given the Royals' starting first base job and I expect him to run with it. Between AA and AAA in 2008 he hit 37 HR's and 100 RBI's to go with a .314 average. He walks more than he strikes out which is always a very good thing. With Billy Butler safely tucked away at the DH spot Ka'aihue now has his chance to produce in the heart of that lineup for years to come.
There was much deliberation about who should be included in this list because there are so many interesting choices, but after collaborating with my advisers (really just my brother and best friend) I feel I have put the best 10 picks on the board.
Honorable mention:
Brandon Belt, Justin Smoak, Alcides Escobar, Dan Johnson, and Brandon Morrow.