Chimes' Athlete of the Week: Women's Soccer's Samantha Verduzco
Verduzco's hot start has led the Eagles to a 3-0 start, and her to this week's award.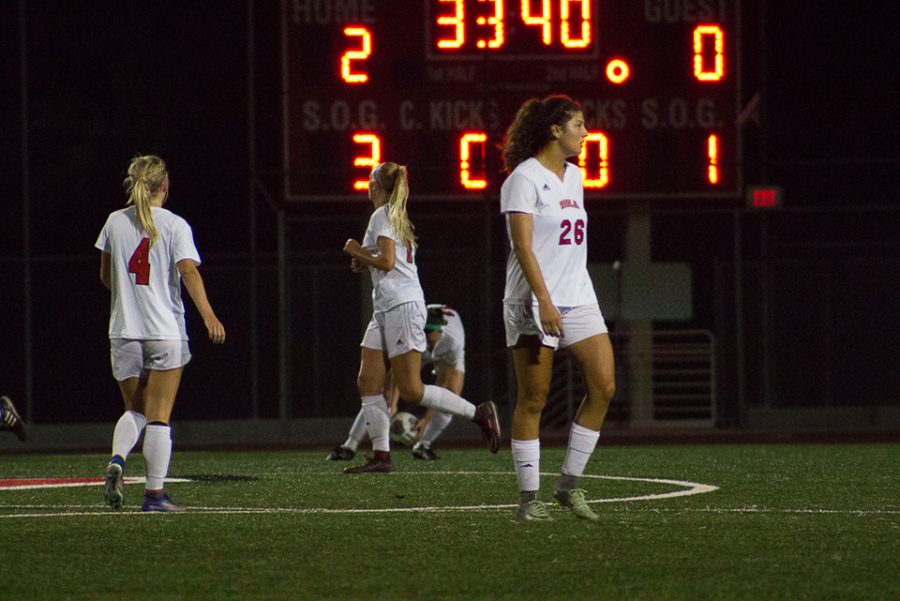 Playing in her fourth year as an Eagle, forward Samantha Verduzco has shown time after time that her knack for goal-scoring remains second to none. With former star forward Taylor Venegas now graduated, the weight of spearheading the Eagles' offensive attack has fallen on Verduzco's shoulders. Verduzco, who led the team with 18 points in 2016, has kicked off the Eagles' first year as NCAA Division II competitors with furious offensive prowess by scoring three goals in as many games. With her early team lead in goals, Verduzco has solidified her reputation as a selective shot taker as her shooting and shots on goal percentage have both hovered at an eye-popping 60 percent in her first three games of 2017 thus far. Undoubtedly, it could prove difficult for the senior forward to keep up this pace. Nevertheless, Verduzco has displayed early that she has evolved into an even smarter, more selective and ultimately far more dangerous scoring threat. With the Eagles now 3-0 on the season, look for Coach Erin Brunelle to design plays that give Verduzco a chance to strike more often.
Stats: Last 3 Games: 3 Goals, 1 Assist
About the Writer
Kyle Kohner, Copy Editor & Office Manager
Amid his final year with the Chimes, Kyle is a four-year vet of the publication. Before this year, Kyle began his tenure like most at the Chimes—as a freelancer and an apprentice. He's also held positions as the online editor and the A&E staff writer in the past. He also demands that you all go watch the movie "Hereditary."

Hello there! My name is Kyle Kohner, born and raised in San Bernardino, California. I am a senior journalism student at Biola University and a self-proclaimed film...