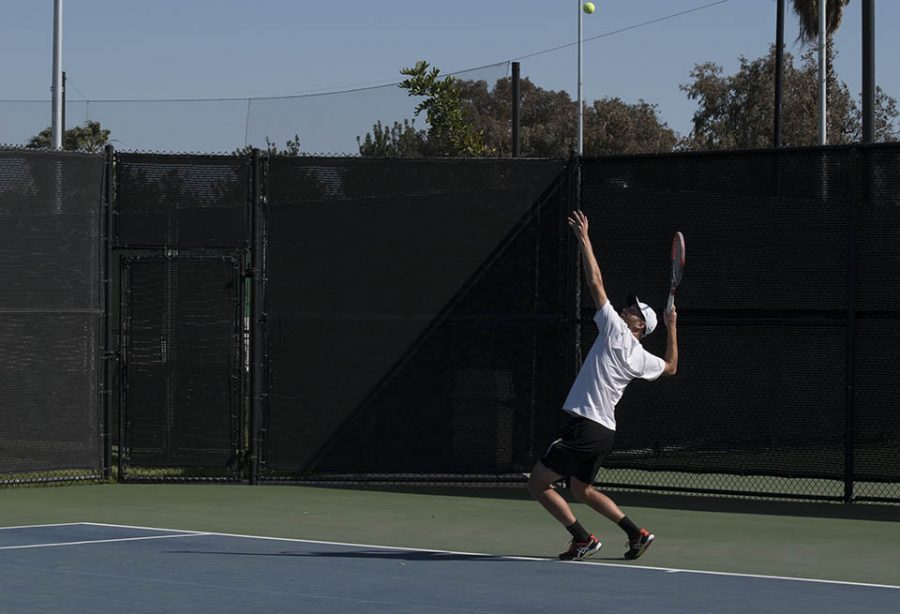 The last two days have proved underwhelming for Biola's tennis teams, as they were winless over the last four matches. Both teams took an 8-1 loss against the Azusa Pacific University Cougars on April 6, then the men lost 6-3 while the women lost 7-2 against Arizona Christian University on April 7.
The men came into the match against the 14-3 Cougars expecting a loss, but took the match as good experience to face some NCAA Div II competition to prepare for next year. The solo victory of the day for the men came on the No. 5 singles court, as junior David Garcia won his match 1-6, 6-3, 7-5.
The women had much the same mindset heading into their match, as APU came in 11-7. Regardless, the outcome was the same as the men, with the women winning their one match on the No. 3 doubles court. Sophomore Katie Boesl and freshman Tinisee Kandakai defeated their opponents 8-4.
Biola took the courts again the next day to face the Firestorm from ACU, and performed better than expected considering the visiting men's team's 6-0 and the women's team's 4-2 conference records. The women took their two victories in singles play, as Kandakai and freshman Lauren Lee won on the No. 4 and 3 courts, respectively. They fell just short in two of the doubles matches, losing on both of the bottom two courts 9-7.
Senior Luke Mountain and junior Philip Westwood earned a win for the men on the No. 2 doubles court, followed by another win from Westwood on the No. 3 singles court in addition to a victory on the No. 2 singles court from freshman Derek James.
The men have lost four matches in a row and move to 8-12 overall and 2-6 in conference play, while the women drop to 6-13 overall and 3-5 in the Golden State Athletic Conference. The men have a non-conference road match against Concordia University on April 15 at 10 a.m., while the women do not play again until the GSAC tournament, starting on April 18.