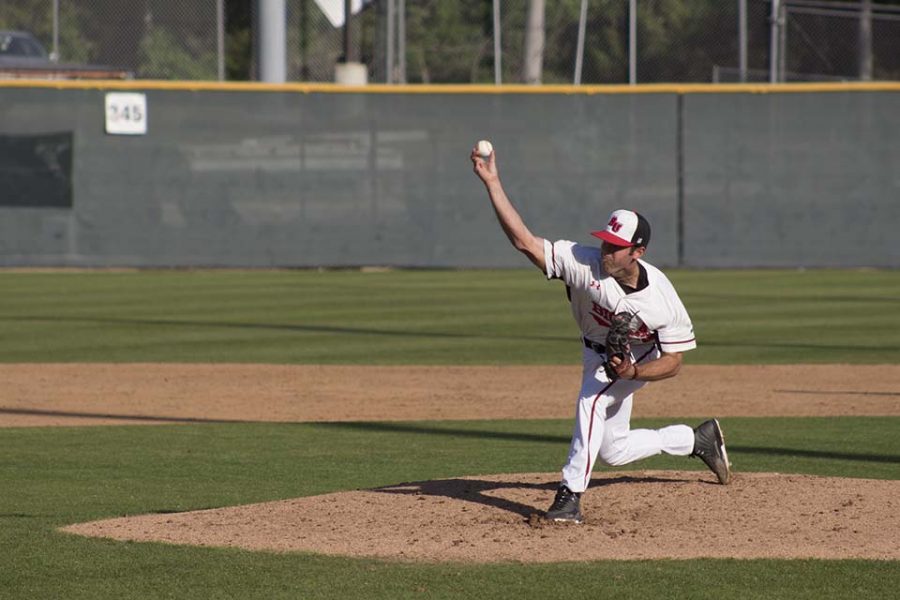 Following their massive victory on March 10, the Eagles finished their doubleheader against Arizona Christian University at Eagles Diamond on March 11. After the Eagles' ninth-inning rally fell two runs short in their 8-6 loss in game one, they outlasted the Firestorms to win game two 7-2.
A late-game push that ultimately won the game for ACU spoiled junior starting pitcher Wyatt Haccou's strong outing, where he pitched six innings and allowed one run. Prior to the Firestorm scoring seven runs over the last three innings, Biola held a 4-1 lead after scoring three runs in the sixth.
Heads-up baserunning allowed junior pinch hitter Trey Holly to break the game's 1-1 tie by scoring on a wild pitch in the sixth. Following sophomore center fielder Jerron Largusa's bases-loaded hit by pitch, senior catcher Rawley Hughes scored on another wild pitch.
The following inning, ACU gained the lead and eventually scored three more in the eighth. Although senior left fielder Jeremy Barth managed to bring two runs home on a single in the ninth, the Eagles fell short.
Biola began game two by taking an early 2-0 lead in an unconventional way. Following sophomore third baseman Joey Magro, who scored on a wild pitch, junior shortstop Ricky Perez walked with the bases loaded in the first inning.
A pair of RBI singles, hit by Magro and Barth, bookended a run off a wild pitch in the fourth inning. After scoring once more in the fifth, the Eagles outlasted ACU as the Firestorm scored one in the sixth and seventh.
Before continuing on with their Golden State Athletic Conference games, the Eagles play a solo game against Marymount College on Tuesday, March 14 at 2 p.m.