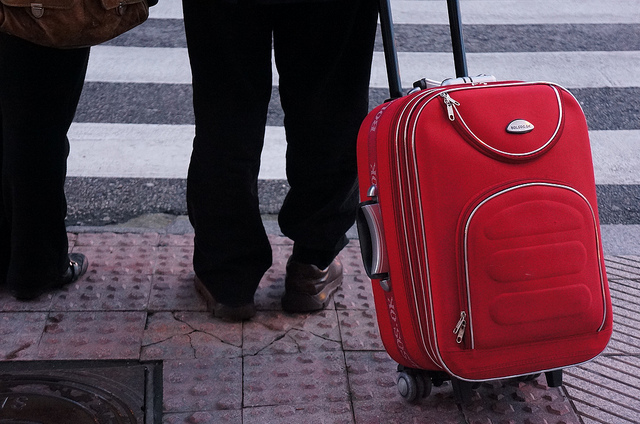 In the midst of endless work in order to finish the semester, stress becomes a grave problem for many students across campus. It can be hard to find time to recuperate from the stress of class demands. Although it may seem strenuous, traveling can provide a way for students to recharge in order to close out the semester strong.
unique and stressful atmosphere
The next two weekends are essentially the last time students can go on a weekend adventure and relax. The last three weeks are usually the most stressful time in the semester for students across the board. The last week in May in particular — finals week — remains the most stressful week in the semester. In fact, the library once established a place to de-stress students and find peace in the midst of chaos, since studies show the brain retains more information while calm.
As students, it is difficult to relax on campus in the weeks leading up to the end of the semester. A unique and stressful atmosphere sets in at Biola, evident through crowded nights in the library and chapels full of students trying to earn the 20 chapel credits they forgot to complete throughout the semester. Even the idea of being in close proximity to campus creates anxiety. Off campus, few local options help students relax.
endless opportunities
Traveling is a great way to rejuvenate. Separating yourself from campus and all the work to come during the last weeks of the semester helps your mind escape from the stress. A brief getaway lets you truly enjoy the nice weather at the end of the semester before conquering finals. The end of the semester can cause overthinking and unwanted anxiety over finals. Traveling helps students gain the ability to detach themselves from that mindset.
The state of California offers so many different adventures. From traveling up the Central Coast to a daycation inside Los Angeles, California offers endless opportunities for rest and relaxation. There are four National Forests — Angeles, San Bernardino, Cleveland, and Los Padres National Forest —  and one National Park — Joshua Tree National Park — within two and a half hours of Biola. A spontaneous trip to the coast or the Inland Empire is not a difficult task to accomplish. Even staying at a friend's house who lives near Biola or at least in California can be a weekend getaway.
an abundance of activities
Take the time before the semester ends to go somewhere and explore. We have an abundance of activities to enjoy around us. We are settled in between arguably the two most unique  counties — Los Angeles and Orange County — in the U.S. Exploring these two counties as a way to wind down before the worst part of the semester is an incredibly easy option — just make sure you have all your work done first.