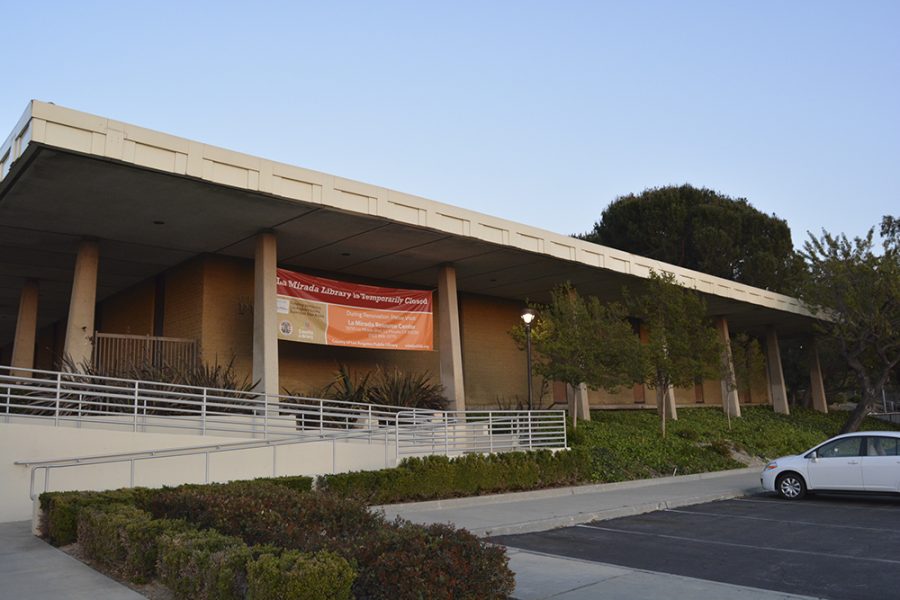 The second phase has begun for the $4 million La Mirada Library renovation as a part of fourth district Los Angeles County Supervisor Don Knabe's $45 million project Operation Libraries.
TEMPORARY RELOCATION
The La Mirada Library has been temporarily relocated to the bottom floor of the La Mirada Resource Center to allow construction to begin. The project has been separated into two phases, demolition and construction. Frequenters are encouraged to visit the express library temporary location or the nearby South Whittier Library, Alondra Library or Norwalk Library branches.
DEMOLITION PHASE
The 46-year-old building closed on Dec. 31, 2015 to allow for Citadel CPM Inc., the construction management firm, to begin the demolition phase. The architect, Emar Studio for Public Architecture, designed plans to modify the lighting and ceiling, install new carpet and have new paint with new furniture and window framing replacements. The new building will meet all required ADA requirements as well. The contract has been awarded to the Nazerian Group by the La Mirada city council.
EXPECTED COMPLETION
Though the express library has opened on the bottom floor of the resource center, the hours will remain the same in order to serve the La Mirada community. The area is equipped with five computers, various tables for study and work and both books and audio-visual material for patrons to check out, return or even pick up held items.
The library is expected to be completed in late 2016.