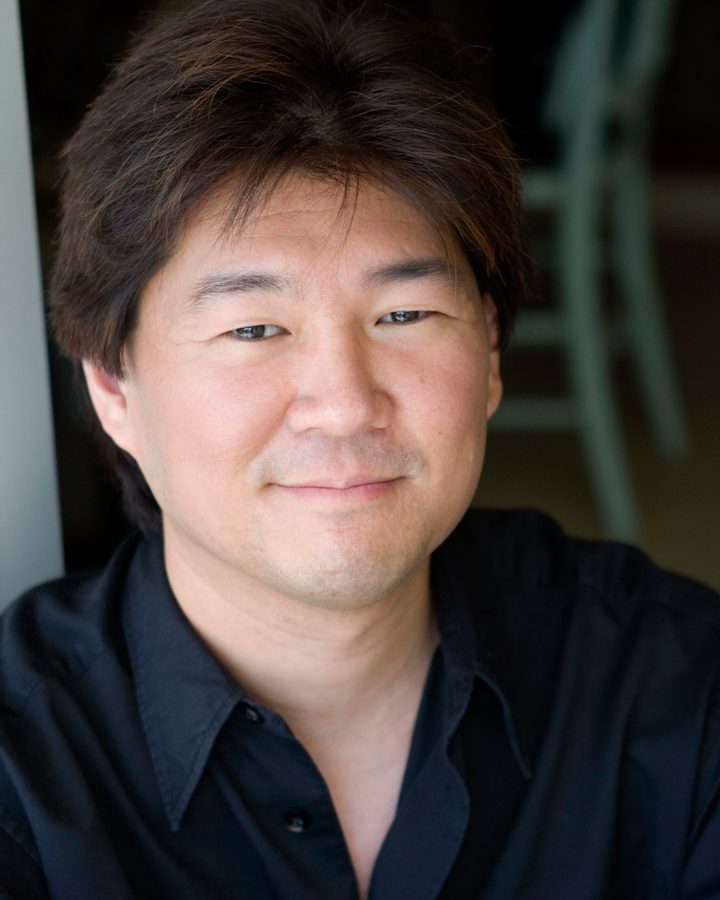 Gary Kuo, a studio artist and winner of six Emmy awards, now teaches composition to Biola Music conservatory students after he was hired last fall.
PURSUING A PASSION
Kuo spoke at Biola for the first time in the fall semester of 2014 and started teaching in fall 2015. He works primarily with lowerclassmen on their semester composition projects. He also continues to occasionally speak in seminars and desires to serve the conservatory as needed.
"My primary concern is being able to help the faculty with whatever they'd like to offer the students with regards to their growth. Whether it's working with the composition students and introducing new works, teaching composing techniques, or talking about my experience in the professional world," Kuo said.
Gary Kuo grew up in Connecticut learning piano and watching films since he was seven-years-old. He admired the scores in Star Wars along with other works, and pursued a passion in the combination of technology and music.
"When I experienced Star Wars for the first time, I thought 'OK this is more than curiosity, I really want to learn more about this,'" Kuo said. "I didn't really take any formal composition lessons but I did have a background in theory and over the years I discovered that I found composing to be much more fun than just playing the violin. So I eventually decided that this field, and specifically towards film and media, should really be my career of choice."
COMPOSING HIS OWN MUSIC
He graduated from Juilliard School in New York City, where he completed his undergraduate work in violin performance and taught himself how to compose his own music. Afterwards, he went on to get a master's in media, writing and production from the University of Miami, and from there has pursued a career working on soundtracks for films and television shows.
Kuo has since received 15 Emmy nominations and six wins in Outstanding Achievement in Music Direction and Composition in a Drama Series in 1999, 2002, 2003, 2005 and 2014 for "All My Children" and in 2001, for "As the World Turns."
Kuo moved to California shortly after receiving his master's, and saw signs for Biola scattered around Los Angeles. It was not until the instrumental music director at his church suggested he reach out to Biola that he began speaking at seminars on campus about various topics related to the professional music world.
POPPED OUT
George Boespflug, director of the conservatory, and Robert Denham, composition and theory assistant professor and area coordinator, noticed his potential as a teacher and offered him a job as an independent studio artist at the conservatory.
"His skills as a teacher popped out to me right away. But also of course his credentials are something that speaks right away…so that's something we thought if we could create a relationship, that would be really neat," Denham said.
Freshman music composition major Lisa Carter met Kuo in fall 2015 when he graded one of her pieces before becoming her personal instructor this spring.
"I first met him during the jury for last semester where he was one of the graders for our [composition] pieces and then he became my instructor the following semester," Carter said. "On first contact, I thought he was going to be strict, I guess, but he's not. He's really patient, he's really great. He's a wonderful instructor and he really takes time to make sure you understand concepts."