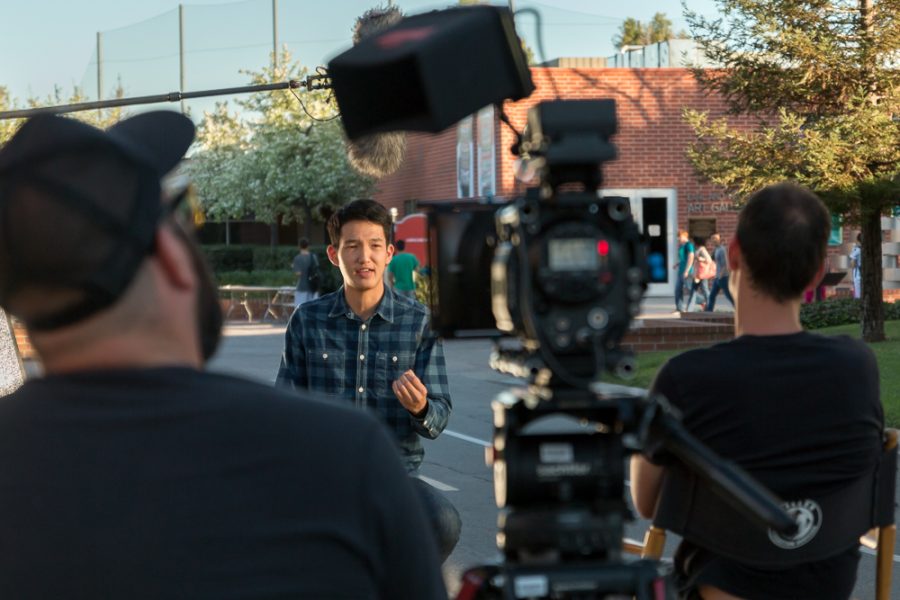 Though originally set to air in September 2015, the Biola docuseries that featured the lives of students has been delayed to next spring.
The Right Spot with the Right Audience
The show was bumped to February or March due to other programming already being previously scheduled for fall, according to Jon Oleksiuk, producer of the docuseries. Spring provides the earliest opportunity for Canadian Yes TV to air the show and have enough time to advertise.
"We hope to have the post-production done by the middle of December and right now it looks like it's going to air sometime in February or March in Canada on Yes TV," Oleksiuk said. "So [the broadcaster] could have squeezed it into the fall schedule but it didn't make sense for them as far as how much they actually wanted to promote this and to get it in the right spot with the right audience."
Advertising Through American Idol
Yes TV plans to advertise during the "American Idol's" 15th season, which begins in January 2016, to try to gain a larger audience for the first season of the docuseries, which will likely be eight episodes long.
"They are looking to poll the "American Idol" audience and promote heavily through that program," Oleksiuk said. "They think with "American Idol," this being probably the last season, that that audience would be a good audience to promote through."
Currently, it is unknown whether the show will be available for broadcast or on demand in America, or if Yes TV will present the show in an on demand format Americans could access.
Establishing the Tone
As the series is going through the process of post-production, Oleksiuk explained they are now more firmly establishing the tone of the docuseries since there was enough film recorded to decide between a few different angles.
"Right now, because we are in the middle of post-production, we're really trying to figure out the tone of this and who actually is the audience of it and I work with the broadcasters on that," Oleksiuk said. "The way I shot it, it basically could have played really three different tones to it and so after cutting a number of sample episodes, we think we've kind of landed on the tone."
Curiosity
Students are curious about the way Biola will be represented to the show's audience since advertising and video clips will not be released until early 2016.
"I would be curious to see what they would portray Biola as, students' perspectives and general idea of what Biola's about," said Jacob Klever, junior psychology major.
Rob Groeschell, graduate student in the Master's of Business Administration program at Crowell School of Business, was one of the six main subjects of the docuseries when the filming occurred in the spring semester 2015. He expressed that he hopes viewers can see students can still have fun despite Biola's code of conduct.
What Counts as Fun
"People do life really different here [in California], and they view life in a totally different way and, you know, doing things like not choosing to party and choosing not to…do drinking and drugs, signing a contract not to do that stuff while you're in college, that sounds weird," Groeschell said. "So it's like showing people that you can still have a really good time and enjoy yourself and just not have to fall into what the world counts as fun."