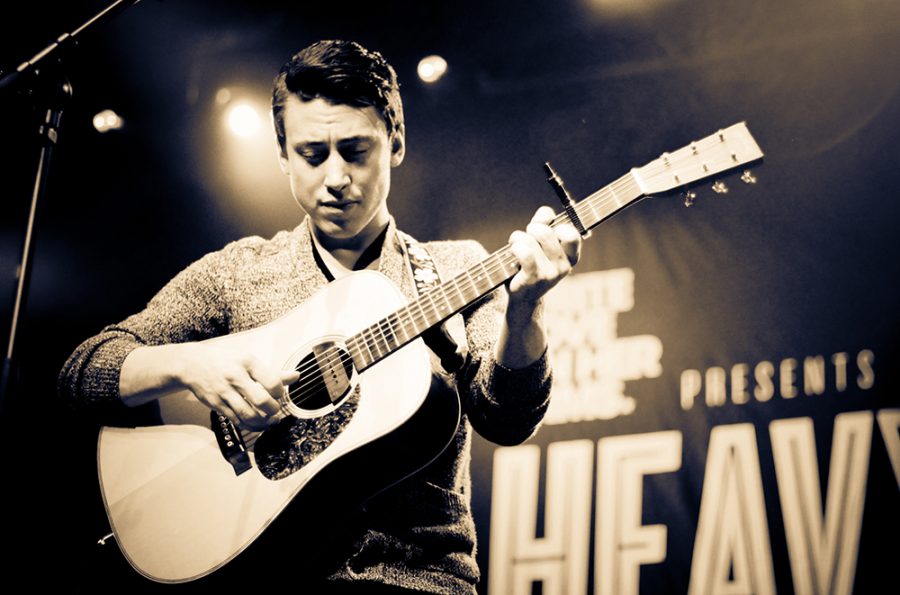 blog.do317.com.jpg
It seems that most popular artists today are in a contest of who can produce the most spectacular show for their audiences. Musicians are taking full advantage of the technological advances in lighting, stage props and even costumes to accompany their music and keep their audiences entertained. And then there is singer-songwriter Noah Gundersen.
Gundersen draws impressive crowds to his shows without the light show or outfit changes. The Seattle-native is known for his honest lyrics and crisp, rustic-sounding voice. He is currently touring for his first full album "Ledges," an album filled with songs that do not shy away from anger, bitterness and regret. The sharp honesty gives space for his audience to feel those same emotions and confront them head on.
Capturing his audience is what Gundersen does best, from singing about being a work in progress in the song "Ledges," to the poignant "First Defeat" about the end of a first love. There is a beauty to Gundersen's voice and lyrics that makes the listener feel the emotions conveyed in the song without ever having gone through similar experiences. The songs also offer solace to the listeners who have have experienced similar pain.
There is a powerful simplicity in the way Gundersen puts on a show. He was without sister and backup vocalist Abby Gundersen for both the Eddy and Boathouse Collective performances. He walked onto the stage alone with his guitar and harmonica to open with "Boathouse."
Gundersen's show at the Eddy felt less like he was singing for the audience and more like he was singing at them, with each strum of his guitar forceful and sharp. He made sure to preface that songs "Isaiah" and "David" did not have religious connotations, despite his conservative Christian upbringing.
The setlist for both shows had little differences, but Gundersen put on an unmistakably different demeanor at the Boathouse Collective. He once again opened with "Boathouse," only this time with a small smirk, "Might as well play it because we're all thinking it," he quipped.
He continued to joke with the audience, pausing in the middle of "Caroline" to tell the story of the girl who inspired the song when he was 15 years old, whose father did not call Gundersen back to grant permission to date his daughter.
Gunderson's guitar playing was softer this time and he did not try to compete with the chatter in the audience while he was playing. His tone did not take away from the fervor in any of his songs.
Both shows closed with "Poor Man's Son," Gundersen's first song on "Ledges." The song has the most crowd participation, and Gundersen steps away from the microphone to let the crowd sing, "Oh family, let's go down / down in the river to pray."
Sometimes, you need to watch a musician with no gimmicks to cover up the shallow lyrics or lack of vocal range. Going to a show that places importance on the songs performed and not the artist performing them is a refreshing experience few performers know how to do. Gundersen is one of them.