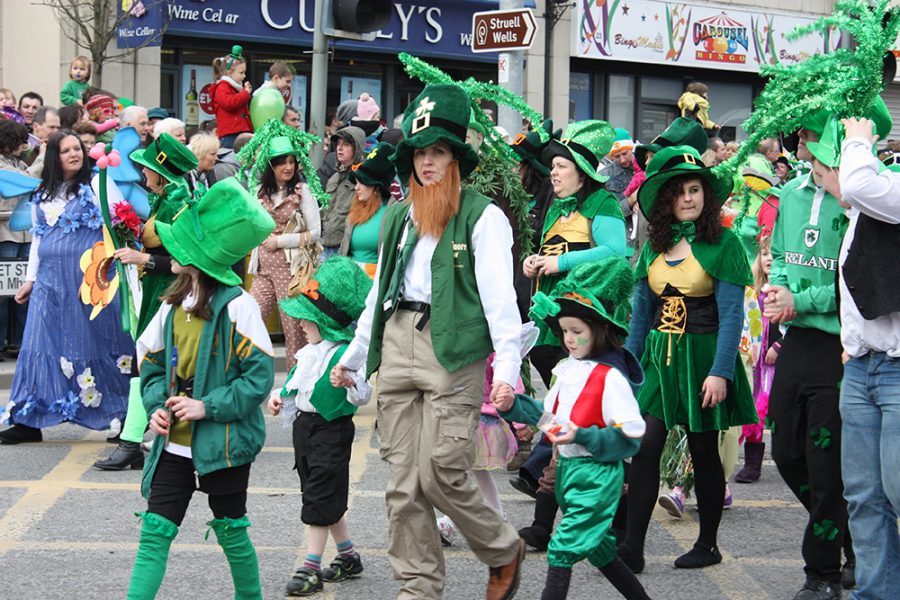 commons.wikimedia.org.JPG
Saint Patrick's Day is a holiday often overlooked in the United States. However, Los Angeles offers different events to celebrate this Irish holiday, from festive foods to Celtic music.
The 9th annual St. Patrick's day Celebration and Green Festival takes place at the Orange County Market Place. The festival includes gourmet food trucks, Irish souvenirs, world-class Irish dancers and festively green-colored foods, such as mint ice cream. The festival also hosts environmentally friendly activities such as eco-friendly crafts and a clothes recycling drive. It also includes a show by the Smart Club in America displaying micro green cars. Admission costs $2.
Another fun place to check out is the Los Angeles Farmer's market. The festival will feature Glen the Bagpiper and Irish folk artist Jerry McLean. Magee's Kitchen, a family owned restaurant near the market, will also serve an Irish meal consisting of corned beef, potatoes and cabbage.
Check out Irish restaurants in Los Angeles to satisfy your Irish food fix. The Auld Dubliner offers authentic Irish food with traditional favorites such as corned beef, shepherd's pie and boxty, a traditional Irish potato pancake similar to a crepe. Another great restaurant to try is Casey's Irish Pub, which offers similar fare.
A dessert shop to visit is Georgetown Cupcake, which offers St. Patrick's-themed cupcakes such as the "Irish Cream," a Valhrona chocolate cupcake decorated with a fondant shamrock and frosted with non-alcoholic vanilla Irish cream frosting. Popular food franchises also offer fun Saint Patrick's Day specials, such as Dunkin Donuts' Irish cream latte.
One Colorado, an outdoor shopping mall in Pasadena, holds a St. Patrick's Day celebration on Mar. 15 with free admission, which features an interactive dance lesson by Clearly Irish Dance from 3 p.m. to 4 p.m. and live music by Ken O'Malley from  5 p.m. to 7 p.m.
Pershing Square holds an annual St. Patrick's Day bash on Mar. 17 that kicks off with a parade at 10:30 a.m. and a performance by the Irish band Swagger at noon. Clear Irish Dancers and alternative rock band, Crowd Theory, will also perform later in the day. In addition, the event will host various food trucks and will run until 3 p.m.
The Celtic Arts Center will hold a St. Patrick's Day Ceili on Mar. 16 at 7 p.m. at the Mayflower club in North Hollywood. Highlights of the celebration include Ceili, Irish Dancing and a potluck. Admission is free.