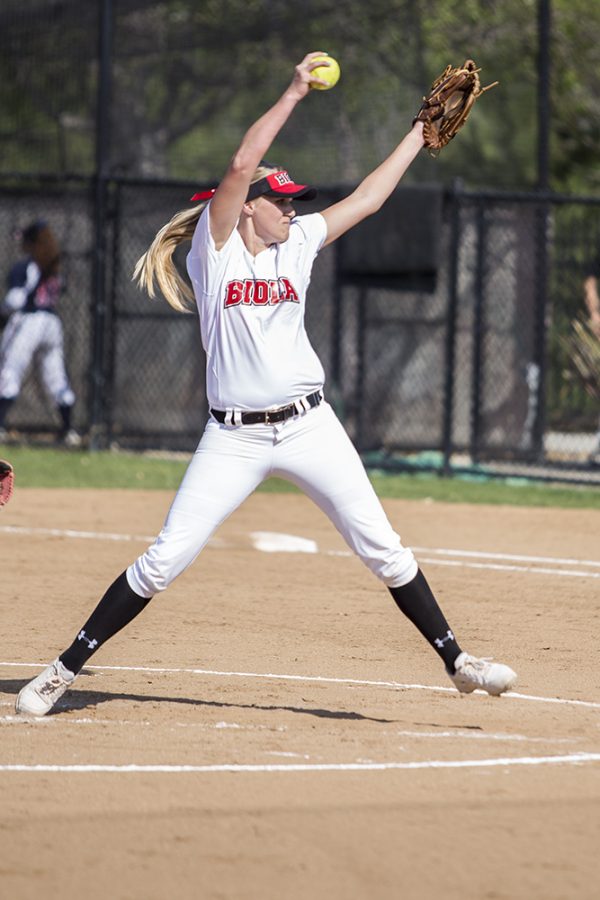 The softball team competed in the Simpson University tournament over the weekend. Biola walked away with three wins out of six total games. On Feb. 17, Biola went one and one in their double header against the University of Antelope Valley.
Biola went into the tournament hoping to add six more wins to their four game win streak. The Eagles came close to accomplishing their goal, going three for three on the first day of the tournament. Biola defeated Oregon Institute of Technology, Northwest Christian College of Oregon, and the College of Idaho on the first day of the tournament to push their win streak to seven.
The following day had the opposite results for the Eagles. Biola suffered three straight losses against Concordia University of Oregon, Corban University and Southern Oregon University.
On the first day of the tournament, Biola scored a collective total of 18 runs and allowed only nine runs to be scored on them. The second day, Biola had an unfortunate 10-2 loss against Concordia University of Oregon. Biola scored only four runs between the three games and allowed 14.
Biola went up against Antelope Valley in a doubleheader on Feb. 17. The last time the Eagles saw the Pioneers, Biola won both games 1-0 and 11-0. This year ended in a slightly different story for the Eagles. Biola defeated the Pioneers in the first game with a solid 6-0 win, but Antelope Valley made a comeback in the second game to win 5-2.
The Eagles are currently fourth in Golden State Athletic Conference standings and No. 14 in NAIA. With each game, they work towards making it into the NAIA World Series. To make it to the tournament, the Eagles need to focus on continuing to get runners on base.
Even in their losses, the Eagles have been able to get on base during their games. Junior third baseman Heather Hall has continued to be a standout and reliable hitter for the Eagles. Hall currently leads the team with a batting average of .472 and an on base percentage of .533. Junior catcher Bria Madrid has been valuable scoring runs for the Eagles with 13 total runs, Hall is not too far behind Madrid with 10 runs so far.
The Eagles' record is now 8-4 with hopes of getting back on track with their game against La Sierra University on Feb. 20 starting at 1 p.m. Biola has defeated La Sierra every game in the past two years.