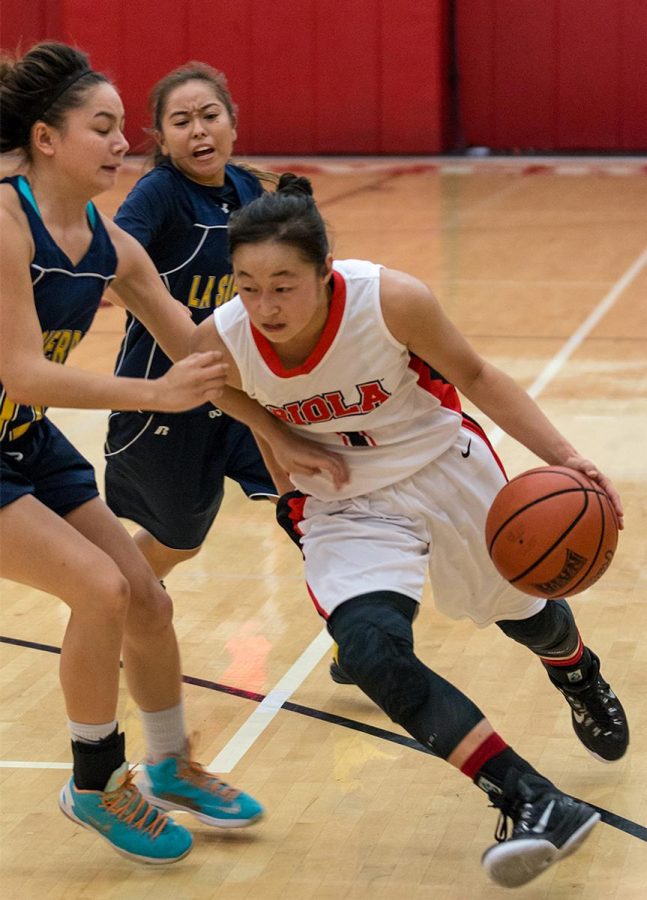 The women's basketball team ended their two game drought, defeating the San Diego Christian College Hawks in the first Golden State Athletic Conference game of the season on Dec. 2.
The Hawks began the game with two points from a technical foul committed by the team. San Diego took an early 7-0 lead in the first few minutes of the game. Sophomore guard Ani Park put Biola on the board with a layup to bring the Hawks lead to five.
The Eagles got into a rhythm and took the lead for the first time at 11-9. Biola struggled with making the open shot from the inside, sinking only 11 of their 29 shots. However the Hawks struggled with shooting more than Biola, finishing the first half 25 percent in field goals and 16 percent for beyond the arc.
Biola finished the first half with a solid lead at 35-18.
The Eagles advanced their lead in the second half despite their shooting percentage dropping from 37 to 31 from the inside and 40 to 33 percent from the arc. Biola did not let San Diego get closer than 15 points.
The Eagles took advantage of San Diego's difficulty with rebounding and had 14 of their points come from second chance plays. Biola also excelled in defense and had 25 points from turnovers and nine steals throughout the game.
Biola will play William Jessup University for the first time on Saturday Dec. 6 at 5:30.