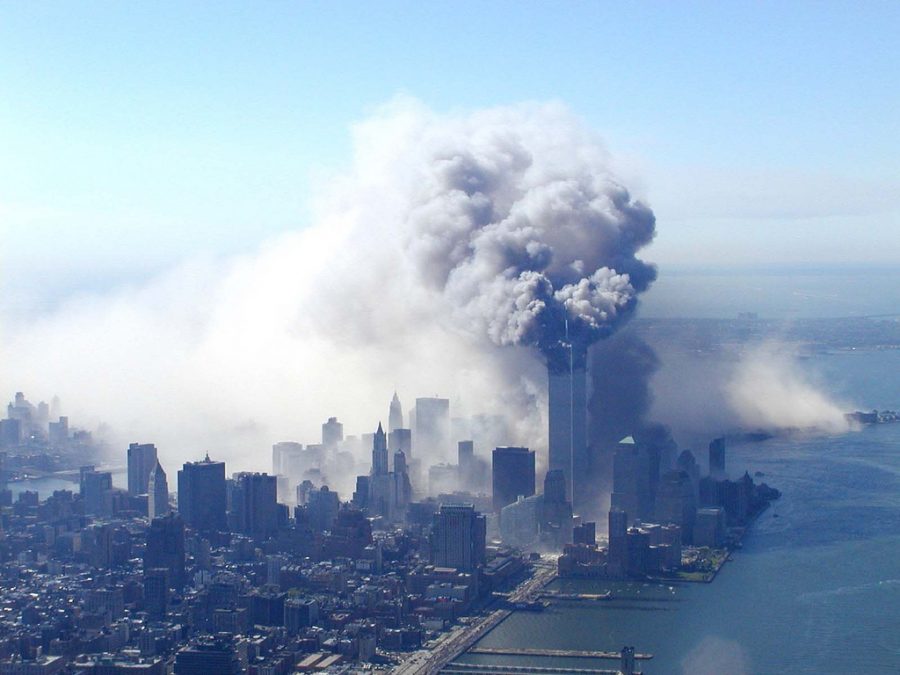 Courtesy | 9/11 Photos [Creative Commons]
Is there an expiration date on how deeply affected we feel as a result of tragedy? We have now reached the point where the freshman class at Biola likely constitutes the youngest age group that clearly remembers Sept. 11, 2001. There are high school students who were infants when it occurred. Like Pearl Harbor and every other large-scale tragedy before, there will come a time when the memories that seemed so fresh to those who were there will fade for the generation who follows them. Perhaps that time has come this year.
This generation will remember what 9/11 means every time they write that date on a page, every time they see the numbers on their calendar, and maybe even when they hear the phrase "dial 911." Most of those who heard the breaking news that morning, most who flipped through the ash-strewn channels that night, won't forget that the Sept. 11 attacks happened.
Will they really remember it, though?
Taking time despite busy lives to remember victims
Our lives are fast, full and forgetful. That's why a time of openness and focus, like the Torrey Missions Conference or a week at camp, can be so powerful — and then fade so quickly. That's why we don't need help remembering that Sept. 11 happened so much as we need time to remember that it matters.

We hear about hundreds of thousands of tragic deaths each year to war, terror, persecution, disease and hunger. Millions died in the last 11 years, but the few thousand on Sept. 11 were near enough to us to elicit the emotion tragedy deserves. That's worth a memorial, or at the very least a moment of silence.
Coming off a year when the school hosted an emotional Singspiration event in recognition of Sept. 11, the lack of recognition for the day when 3,000 innocent Americans were killed is astounding. There is no reason that this day should not be recognized with some sort of memorial chapel or even flags on Metzger Lawn. It seems as though the 10-year anniversary is an ending point for recognizing the anniversaries of the largest terrorist attack in U.S. history.
Length of time should not have effect on remembrance
Every student, faculty and staff member at Biola was alive for this event. We all watched the event on TV, following the transpiring events closely. Not only was there no remembrance service this year, but there was a forum regarding Biola's lawsuit against the U.S. government. Sept. 11 is now a day of togetherness, a day where Americans from every corner of the country and every walk of life come together.
This length of time does not mean we should have any less sympathy or show any less reverence for the friends and family lost in the tragedy. Perhaps it means that we do not need to mount a full memorial service every year, but remember and grieve together.
No amount of bombs, bullets or bloodshed can ever avenge what was lost eleven years ago. No number of terrorists killed is going to bring back those fathers, sons, husbands, mothers, wives and daughters. Only by the grace of God can these loved ones left behind find peace. We are called to stand by one another even in the darkest of times. On Sept. 11 we need to remember those dark times, and lift the victim's families up in prayer.