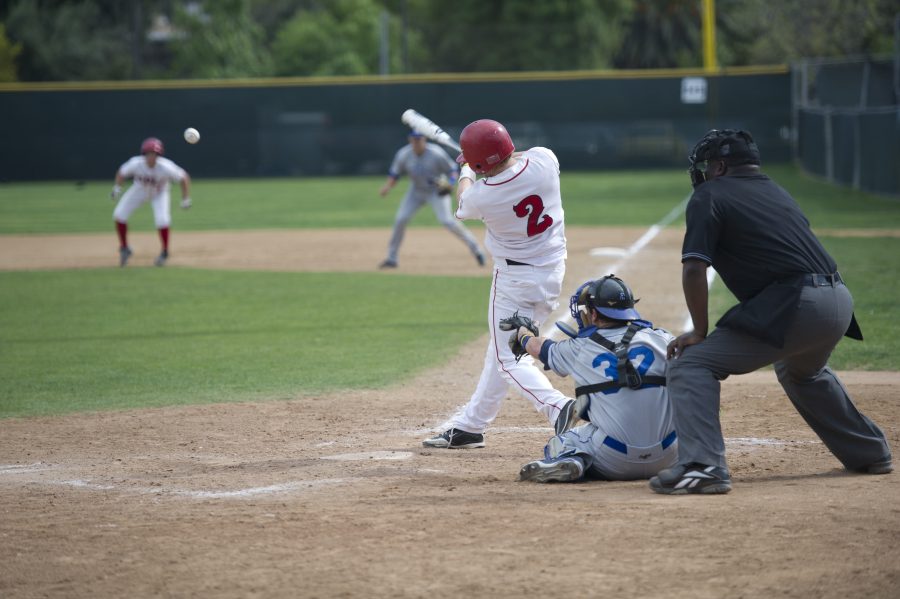 The Biola University Eagles snapped their five-game win streak Monday, March 14 with a 12-11 loss to the visiting Cal State San Marcos Cougars. It was a solo home run in the ninth inning from the Cougars' Austin Coleman that put Biola away for good.
The Cougars started the scoring in the first inning by gathering a run off a wild pitch. Biola freshman starting pitcher, Erick Allen, got the first batter to ground out, then ran into trouble. Two walks and a hit by pitch later, the Cougars found themselves with the bases loaded and only one out. After the wild pitch scored a run, Allen ended the inning on consecutive pop ups.
Biola bounced right back in the bottom of the inning when junior, Boone Farrington, and sophomore, Chris Neal, both reached on errors. Senior, Garrett Leon and junior, Mac Sullivan, both singled in runs to take the lead for Biola 2-1.
San Marcos went on to score three more runs in their next half inning and took the lead 4-2.
Down 9-4 in the sixth inning, Biola scored 5 runs to tie the game. After Sullivan drew a bases loaded walk, junior, Drake Fages hit a bases clearing, three-run double to cut the deficit to one. Then sophomore, James Petrilli, singled through the right side to tie the game at 9-9.
In the seventh, San Marcos reclaimed the lead with two more runs to make it 11-9.
In the bottom of the eighth for Biola, Neal, hit a lead-off double, then with 1 out Sullivan drilled a 3-2 fastball past the center field fence for a game tying, two-run homer. The Cougars took the lead for good on Coleman's solo homer in the ninth.