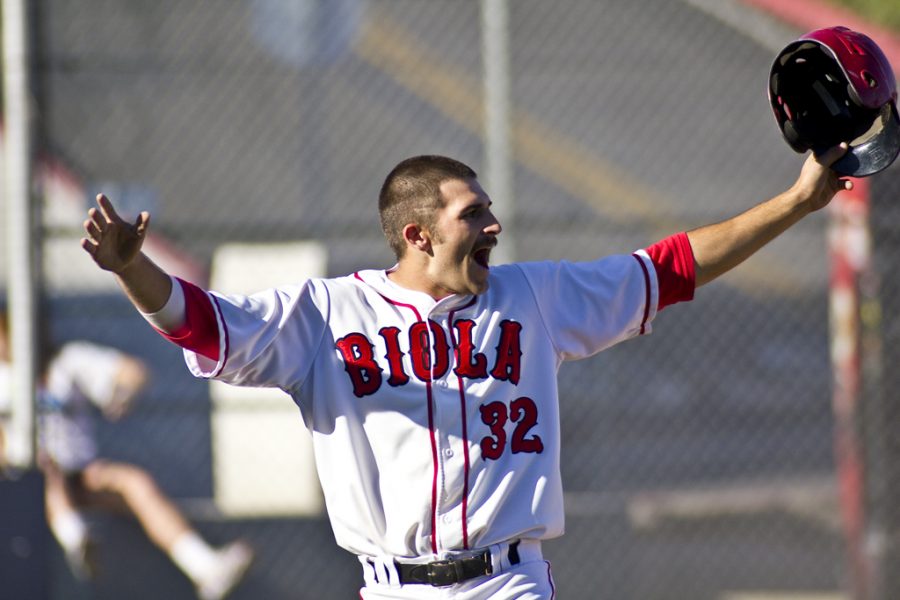 Job Ang
The Biola University Eagles completed their home sweep of the Westmont College Warriors Thursday, March 10 with a 9-7 victory. This was Biola's third straight win and improves their season record to 12-8.
Westmont struck first in the first inning with two unearned runs off of Eagles' starter, junior, Nate Coronado. Two walks to lead off the inning followed by a single allowed the Warriors to load the bases. With one out, Westmont's Colten Christianson hit a ground ball to the shortstop that should have been an inning ending double play, however, the ball was misplayed and led to two runs scoring.
In the bottom of the second inning, Biola capitalized on a two-on, one-out situation and scored two runs to tie the game.
Down 4-2 in the fifth inning, the Eagles broke things open when senior, Brian Loard, hit a bases loaded double that cleared the bases. Singles from sophomore, Christopher Neal, and juniors, Mac Sullivan and Drake Fages, set up Loard for the bases clearing double.
Pitching was not the highlight in the win for the Eagles as Coronado lasted only 2.1 innings before he was pulled for ineffectiveness.
The Eagles added two more insurance runs in the eighth inning, inlcuding a home run from senior, Brent Opdyke, which proved to be crucial as Westmont mounted a comeback in the ninth when they plated two more runs to make it a 9-7 game.