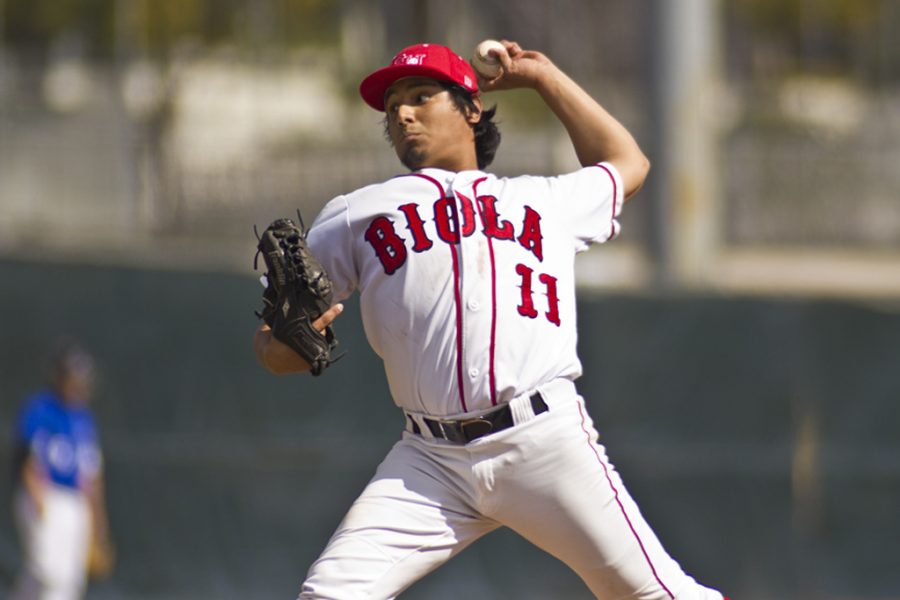 Job Ang
Biola University came out on top in both games of a doubleheader against Arizona Christian University. Biola took game one by the score of 8-4 and won game two 8-5.
Junior Drake Fages led the way offensively for the Eagles by smacking a pair of two run home runs in the second game including a game tying shot in the third inning. Arizona Christian struck first by scoring one run in the first inning and two more later in the third.
The Eagles were down 3-1 when Fages stepped up to bat and launched a two run bomb to left field scoring senior Garrett Leon. This started a five run rally for Biola during which they took the lead and never gave it back.
In the fourth inning Fages came to the plate again and hit another two run home run scoring junior Mac Sullivan. That would be the last time either team would score.
After losing five of their last six games, Biola evened their record at 5-5 and are now 3-0 at home, "Today we were defensively sound," said Biola head coach John Verhoeven, "We pitched well." Fages leads the team with 7 home runs and 15 RBI