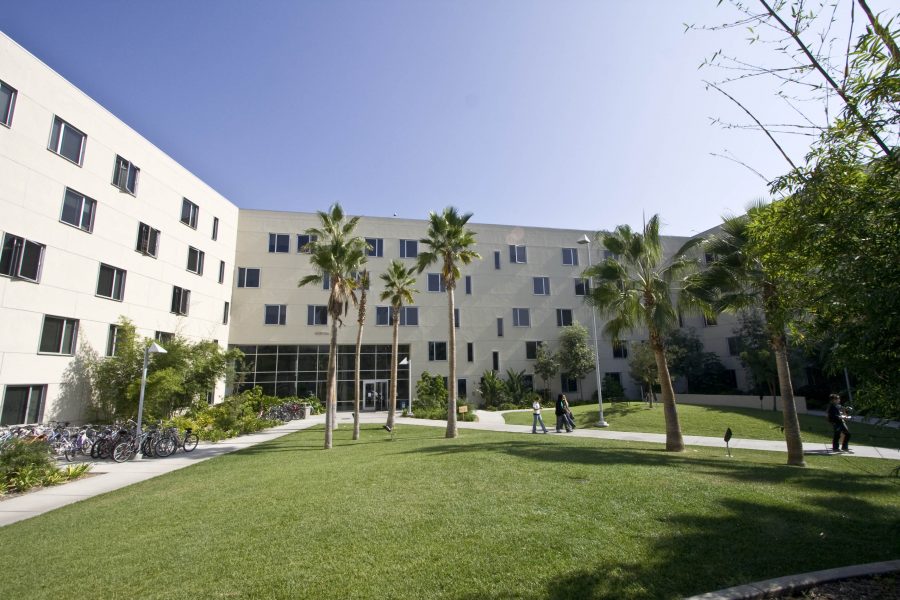 unknown
An investigation of possible illegal drug use on campus is underway, Campus Safety officials confirmed.
A Campus Safety-conducted search for illegal drugs Monday night in Horton third South, a men's floor, took place Monday night at 6:30 p.m. and involved more than eight officers, although officials could neither confirm nor deny that illegal substances were found. The investigation is ongoing, said John Ojeisekhoba, chief of Campus Safety. Student Development is also handling the situation.
Biola not immune to student crime
Ojeisekhoba, as well as Danny Paschall, dean of students, and Chris Grace, vice president for Student Development and university planning, all emphasized that students are the university's number one priority at this time, as ever. Moreover, Grace emphasized that Biola students are not immune to struggles college-age students face nationally, or from the fallout effects of sin. Grace said Biola's rates for struggles like depression, schizophrenia, and substance abuse are no different than rates at other universities, both Christian and secular.
"Biola is no different than any other institution," Grace said. "…Being a believer doesn't protect us from sin."
Paschall reiterated nothing but care and concern for students involved.
"We treat things really carefully," Paschall said, referring to his department's handling of substance abuse situations in general. "People are impacted by the decisions that we make."
Identities of students involved being kept private
At present, the university is not at liberty to release the names of any students close to the investigation under the Family Educational Rights and Privacy Act, a federal law that protects the privacy of students at educational institutions receiving federal government funding.
"This is an extremely sensitive situation," said an Integrated Marketing and Communications statement released by Brenda Velasco, manager of public relations and internal communications.
Biola has had drug-related crimes in the past. In 2007, two drug law violations were reported, followed by 13 drug law violation reports in 2008 and two drug law violation reports in 2009.
Biola's peer institutions share same struggle
Statistics about Biola's peer institutions reveal that Christian colleges struggle with substance abuse. In 2007, 2008 and 2009, Westmont College reported 20, 17 and 11 liquor law violations, respectively, according to the university's crime statistics. All of those incidents took place within residence halls. In 2007, Westmont had three reported drug-related violations, one in 2008 and two in 2009.
At Point Loma University, there were two drug-related violations in dorms in 2007, eight in 2008 and one in 2009, according to the university's 2009 Safety and Crime Report. There were also 16 liquor law violations in residence halls in 2007, 15 in 2008 and four in 2009.
And in both 2008 and 2009 at Azusa Pacific University, seven drug law violations on campus led to disciplinary actions, according to the university's 2009 crime statistics.
National data suggests an even larger problem than crime stats reveal. According to a 2009 study by the U.S. Substance Abuse and Mental Health Services Administration, the rate of reoccurring illicit drug use among 18 to 22-year-olds who were enrolled in college full time was 22.7 percent nationally, and had increased by more than two percentage points from the 2009 study.
Biola officials prioritize students' and community's well-being
In general, Paschall said, it is oftentimes wisest for students struggling with substance abuse to stop life as it is and confront the issue. Student Development encourages students to "go get the help you need and come back," he said.
"We're working really hard to create a really healthy, safe environment here, and things like drug abuse do not contribute," said Paschall. "There's an expectation that there is a healthy, safe environment [at Biola]."
Ojeisekhoba emphasized that the search or any outcomes involved are being taken with gravity.
"We care a lot about the students, all our students," Ojeisekhoba said. "And our only wish is for their well being."